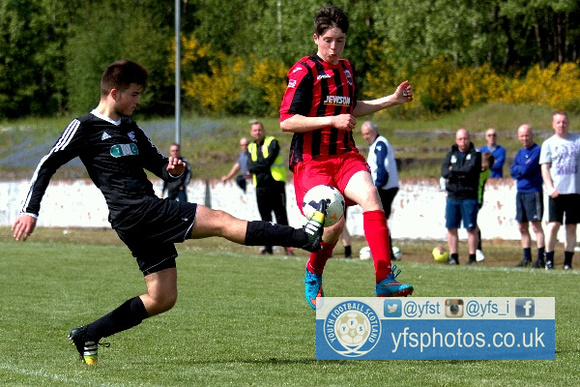 A hotly anticipated game was in store for everyone who attended this thrilling derby match. Antonine where looking for revenge after a 4-0 beating just three days earlier from the same side they would face today.
Antonine seemed determined to deny Drumchapel the double after their win midweek gave them the upper hand in the league and the game started with a flurry of half chances. The best of the early chances fell to Antonine after Daniel Hamilton's free kick was magnificantly saved by goalkeeper Jack Hamilton.
Eventually the early pressure paid off as Owen Gallacher's cleaver ball in behind was impeccably finished by Adam Boyle for his 30th of the season and possibly one of his best goals.
Drumchapel's best chance to equalise was denied brilliantly by Andy Carroll who produced an excellent double save from Calvin Bland's effort, who then put his rebound over the bar.