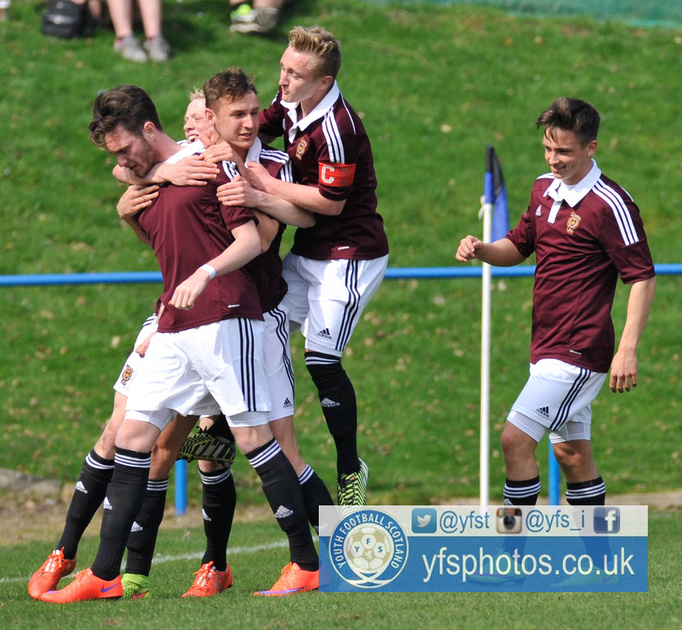 The next generation of Hearts stars have pledged their future to the club with five Wee Jambos signing professional contracts.
Callum Morrison, Kelby Mason, Leon Jones, Lewis Moore and Daniel Baur have all made the step up to full-time football after penning pro deals at Tynecastle under the watchful eye of Director of Football Craig Levein and U20s Player Development Manager Jack Ross.
Speaking exclusively to Hearts News about the youngsters coming on board, Jack said: "It's exciting for them. We had a conversation with them all quite a while ago about having the opportunity of coming in full-time and they're all delighted to get that.
"It's probably been a long time coming for them to come in and officially sign and they're looking forward to starting over the next couple of days. It's exciting for them and hopefully the start of a long career with Hearts.
"We were fortunate over the course of the season to see them all play, not just in the academy but in the U20s. Al lot of them had game-time with U20s, which was challenging for them because they were playing above where they probably could've been at that time, but I think they gained invaluable experience from it.
"It allowed us as a coaching staff to assess them and we had them in often during their school holidays and so on, so that allowed us to see them within the training environment.
"They all have different qualities and they're all at slightly different ages and probably at different stages of their career, but you always get surprised by one or two and you look forward to seeing how they adapt to the full-time environment because it is demanding.
"It's been a relatively short period of time in football for our new structure to come into place but I think in that time we've managed to create a message within the club with what we're hoping to do with the players that are here and the players that we bring through, and I think that will fall through the academy. Hopefully the players recognise that and, after speaking to them and their parents over the past few months, they know what's expected from them.
"It'll be different for them, undoubtedly. For us who are around the club every day you can get kind of blasé about being pitchside but it's such a big thing for them to come in and experience this kind of thing. It's also a huge incentive to have the opportunity to maybe come here and play at first-team level, it's a fantastic carrot for them to have.
"Last year was a difficult period because the focus was very much the first-team, which will always be the priority, but last season the priority was very much to try and win the Championship. This year we're now fortunate to be in the position where we can recruit more players and there will be more of a squad, as such.
"There will be challenges throughout the season; players going out on loan and players moving up to be involved with Robbie, but it should allow us to give them an every greater opportunity. Last year was challenging for them as well because we expected a lot from them and they complimented and helped the first-team in a lot of ways.
"It will assist the club moving forward and it will hopefully be the structure for years to come. I think we've taken massive steps forward from where we were this time last season."