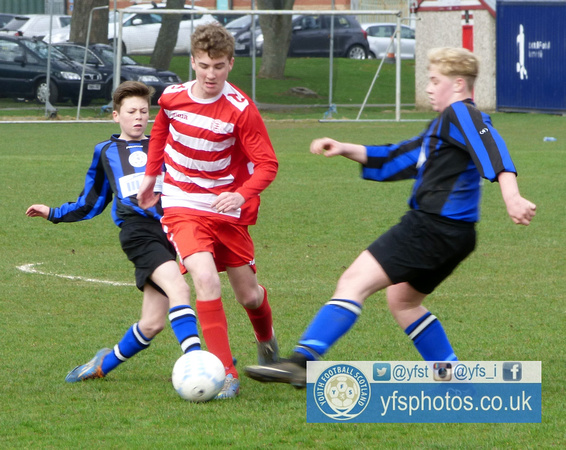 Longniddry Villa advanced to the semi-finals of the David Innes Cup with what looks like a comfortable victory.
In actual fact, the game was much closer than the score line suggests. Villa were more clinical than Peebles, and scored three of their four goals in the second half.
The East Lothian men will now face Gala Fairydean Rovers for a place in the final. Peebles miss out on the chance to play their Borders rivals after matching a team who are technically unbeaten in the league for most of the match.
It was actually Peebles who looked like they might go and win the game during the first 30 minutes.
Joe Robertson had two chances in quick succession. First, he headed wide from Ross Aiken's free kick, and then he had a shot from distance which wasn't too far off target.
An excellent last ditch tackle from Marc Forsyth prevented Fraser Imlah from going one-on-one, after a good pass by Jules Carrie.
Joe Robertson again set up a chance with a set-piece delivery, Jack Farrand was unable to connect with his head though.
Longniddry did have plenty of the play, and had been doing some pressing of their own. They couldn't create any goal-scoring opportunities though with Peebles' backline holding firm.
They did manage to open the scoring on 29 minutes though. Robbie Demarco showed his opponents the way to goal with a predatory finish.
Peebles pushed up the other end in search of an equaliser before half time. The closest they came was an Aiken free kick which sailed just over.