Photos courtesy of Susie Raeburn and Robert Wilson
As the youth football boy's season reaches the later stages and cup final places are up for grabs, Musselburgh Windsor girls are preparing for a summer of football ahead and the start of what could be, their biggest season yet.
Windsor will feature four teams this season in age groups of 11s, two 13s sides and an 15s outfit.
Having already played games at the weekend, two out of the four teams have notched victories early with wins from the 15s and second year 13s. The matches involving the first year 13s and 11s were called off and begin next week respectively.
The girl's season takes a realistic approach to Scottish weather running from March until November with a month break in July reducing the chance of call-offs due to waterlogged pitches, something the boy's game should consider.
Rab Taylor, the secretary of all Musselburgh girls' sides admits it was difficult last season to gather the players together but this season has grown and given them new opportunities.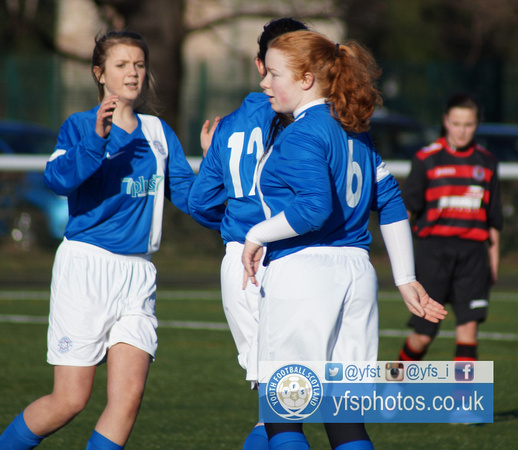 "We didn't have enough girls to make the jump from 13s to 15s last season so we had to merge with Leith Athletic 13s" he said. "It gave us the chance to keep it up for the girls."
Taylor also touched on what we can expect this season from the girls.
"Both U13s teams finished around mid-table last season and the fact that they play two years at that age meant the first years struggled a little. We have a good strong team this year and as long as it's enjoyable, that's all that matters."
Over the last few seasons the demand for and interest in girl's football has increased rapidly on a local and international stage. In the build up to this season, the problem has not been with a lack of players but not so much involvement from coaches willing to have a go says Taylor.
"Interest in the girl's game has exploded. There's never been so many teams which means there is a lot of job sharing. It can be quite difficult to attract people into coaching girl's football and we have previously had to restrict the amount of players wanting to join due to a poor ratio of coaches."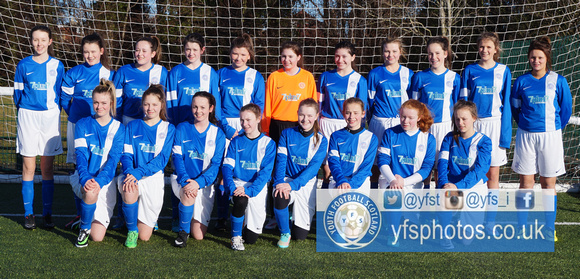 Much like the boys game, initiative teams like Hearts and Hibs are highly thought of and players for these teams enjoy a lot of success. Although the mentality within these sides is not one that Rab Taylor follows at Musselburgh Windsor.
"The initiative outfits are stricter in their selection process but here at Windsor we let girls play regardless of their standard. It's pretty much an open door policy here and about encouraging them."
Talented players can break through the ranks and go on to professional success. Taylor adds that women's football at the highest level can work as inspiration for youngsters.
"We really encourage girls to watch the ladies Scotland team as it's good to have inspiring role models. If they want to make it in the game, then they can. We take them to the women's Scotland games and they've met the players. They just love it."
It's clear from the dedication of the coaches currently involved at Musselburgh Windsor that they care about the future of girl's football and giving them that platform to play. With a strong start already to a promising season, Windsor are looking to make great strides within the club this year.