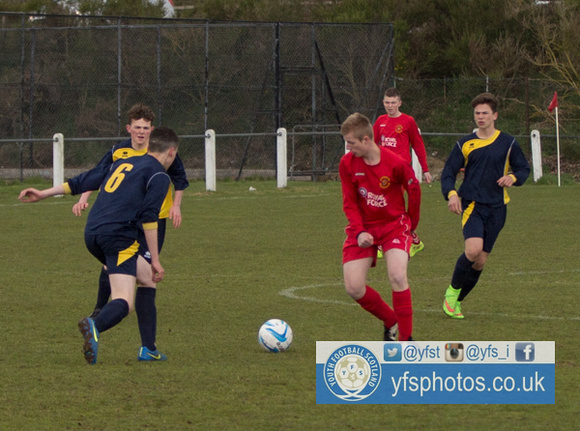 Inverurie Academy lifted the Aberdeenshire Schools FA Cup after defeating their near neighbours Meldrum Academy by three goals to one in an entertaining final at The Meadows in Ellon.
Meldrum took the lead as Calum McDonald's powerful strike from outside the box found the back of the net to give them the lead.
They nearly doubled their lead as Bryce Dawson's long-range free kick took an awkward bounce and just went wide of the target.
Meldrum had another opportunity as Dawson's powerful shot from outside the box was saved by the Inverurie goalkeeper.
Jamie MacIver had a shot from the left side that went just wide of the target as Meldrum looked to make it 2-0.
Inverurie had an opportunity as Hamish Hinks' header went just wide of the target.
They got their equaliser as Callum James scored a header after a corner was delivered into the box to make it 1-1.
Inverurie looked to take the lead and Alan Smith had a shot saved by the Meldrum goalkeeper as the score remained 1-1.